Global Perspective 01
We are not able to see the distance we have elapsed because we do not know what is going on in the world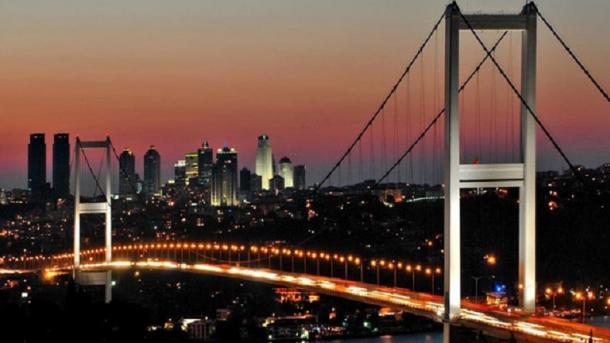 By:Prof. Dr. Kudret BÜLBÜL
Being a writer it is a journey started by a writer and reader together. A travelling friend demands love, respect and trust.
Writing needs courage and self-confidence. You put forward all of your intellectual accumulation while writing. You open up yourself, your thoughts and your heart.
Writing is not a one-way communication, it is a reciprocal interaction. It is a reciprocal sharing with the feedbacks coming from the reader.
Writing is an exploration. It is your internal march and worldly expansion that you extract from your decades long experiences and readings.
Writing is an adventure. While starting, you never exactly know where your writings would go. What your writing would face and what kind of reflections it would leave in what kind of adventures also…
An assessment of Prof. Dr. Kudret BÜLBÜL, Dean Faculty of Political Sciences at Ankara Yıldırım Beyazıt University regarding the matter...
During this adventure we will visit several places and will touch many topics.. Sometimes we will take geography of our affection on our agenda with the Balkans, the Middle East, the Caucasus and Africa. Sometimes we will lend an ear to the outcries of the oppressed peoples in Palestine, Crimea, Ahıska, Moro and Arakan. Sometimes we will become the voice of a family whose child has been taken away in Europe, an immigrant excluded in the West and our youth who has been struggling to find a way to not to lose himself. We will appeal people with a conscience on the face of the earth who bear anxiety in the name of mankind regardless of their language, religion, colour and race. Because the way the things are going in the West is too worrisome.
However, we will try to look at Turkey more from the World perspective in all situations. We will not carry problems of Turkey but the problems of the World to Turkey, to our corner. Most of the time we are imprisoned by the internal agenda of the country and break away from the global developments. We are not able to see the distance we have elapsed because we do not know what is going on in the world. Constantly grappling with the domestic agenda can obstruct our ability to see developments in the World and the value attributed by humanity and geography of our heart to us. The heritage we own, demands us to stand up, see whatever is going on in the World and keep the hopes alive that have been tied to us with an outlook from Turkey.
Well, where will we put our projection in these lines and from where we will look at the world
Today when we look at the World, we are facing three fundamental problems. Injustice, lack of sharing (lack of helping) and inability of different cultures to live together.. All of the troubles of mankind and its hardships can be gathered under these three problems. Well, does mankind has a practice and experience that can be a candidate to solve these fundamental problems? A tradition that delivers justice to everyone thinks about its hungry neighbour and tolerating the creature by virtue of its creator regardless of its language, religion, race and colour as it was said by the Great Turkish Sufi Yunus Emre? If humanity has such a tradition let's march through such a tested tradition that will take us to safety and not over the one that we do not know where it will take us to and not over the untested thoughts.
Justice, sharing and from the standpoint of pluralism perhaps the distance we can elapse through the Western civilization will be too limited. Our own civilization can guide us even more in these matters. Our one thousand year march from Khorasan to the Balkans can illuminate our path like a lighthouse from the standpoint of the solution to the problems we are facing.
If we look from this angle it can be said that Istanbul had been perhaps one of the most global places until a century ago. Not the individuals of any thinking / movement / ideology / mentality living in a countryside alone or at small places but the atmosphere of diverse people living together can gain more deepness. Because in the atmosphere of these thinking, differences and contrasts they will have more potential to strengthen themselves. In this context, Istanbul is a place where different thinking lived together in our recent history and these thinking could easily express themselves during the Constitutionalist Period and before. Istanbul is a place, atmosphere and opportunity where Muslims (Turk, Arab, Kurd, Albanian, Bosnian…) and Non-Muslims (Christian, Jewish, Armenian…) components of all of the elements of the Empire could be found together. With this characteristic, it is not a prophecy to anticipate Istanbul as a city that may have an accumulation where the current problems can be discussed in detail.
As an expression of our disengagement from our civilization during the 20th century, Turkey's luminaries were extremely impressed by the Western civilization. They were also, inspired by the intellectual movements in the countries like Egypt, Iran and Pakistan during the recent periods. Undoubtedly following developments in the West and the East, to know different intellectual interpretations and evaluate them is an achievement. However, it can not be said that Turkey's intellectuals who followed developments in those countries have sufficiently analyzed Istanbul and the discussions that took place there where differeces lived together to the largest extent and for that reason where widest intellectual deepness could be seen.
With the Republican era, Istanbul was covered with a shawl and unfortunately, that shawl has not be sufficiently lifted so far.
Whereas even today how many cities are there in the World where people can freely live their identities, where they are not otherized and which occupy themselves with the worries of the people of other geographies? For this very reason it will be right to say that Istanbul is the place through which we can see for a solution to the problems we have today and it has the accumulation of the nearest and the softest experience. This accumulation is sitting there like a covered lighthouse and that can enlighten all of the problems we are facing today. Perhaps the famous Historian Toybee's mentioned as a "stopped civilization" is the accumulation of Istanbul.
As of "unstoppable" period the city owning accumulation of the East and the West Istanbul, can lead us to the solution of the problems we are facing today. However, we too are in a situation today where we are largely detached from our accumulation.
We need to return to it and start marching from there.
This corner is for such a journey.
To explore such an extensive accumulation on one hand and to be able to find a global solution in its light on the other..
These lines will also be translated into several other languages. Wherever in the World you are, whatever your language, religion, color and faith is, if you say I am also for this global march, you are most welcome, let us march together. We have a long way to go and our time is limited…
No stopping let us start by the name of Allah Almighty…
Prof. Dr. Kudret BÜLBÜL, Dean Faculty of Political Sciences at Ankara Yıldırım Beyazıt University
---
---